About Our Vet
Andriy Prykhodko, DVM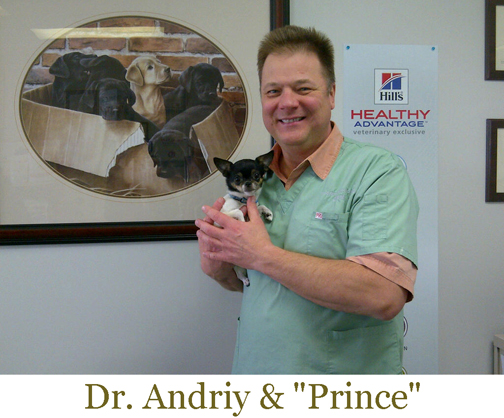 Dr. Andriy is originally from the Ukraine. In 1988 he completed his veterinary degree at the National Ukranian Agrarian University, and worked full time in a mixed animal practice.
In 2000, Dr. Andriy, his wife and two daughters, moved to Ontario where he worked full time as a veterinary assistant in a mixed practice. A year later, his family and him relocated to Strathmore, AB, where he began the licensing process to practice in Canada. He worked on a hog farm performing artificial insemination, and volunteered at the Strathmore Veterinary Clinic during this time.
In 2005, Dr. Andriy was granted a temporary license and continued working for two years in Strathmore, and then completed his practical examinations and became fully licensed in 2007. He worked as a locum veterinary at several practices throughout Calgary, and began working full time at Monterey Veterinary Clinic in April 2013.
Dr. Andriy officially took ownership of this practice in February 2014. He enjoys all aspects of veterinary medicine, but does have a special interest in soft tissue surgeries, dentistry, and geriatric patients.
When he isn't practicing medicine, he spends his time with his family enjoying many outdoor activities, including scuba diving, hiking, fishing and traveling. On a quieter note, he also likes to read, listen to music, and complete jigsaw puzzles.